Participant Bios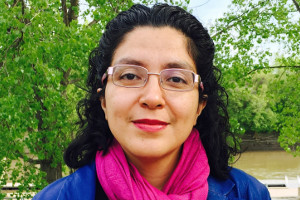 Adriana Alarcón is the Program and Outreach Coordinator at Mentoring Artists for Women's Art (MAWA). She is an arts administrator, a craftivist (craft activist), and a graphic designer who works collaboratively in her art practice. At MAWA, she leads the Foundation Mentorship Program which brings together Mentors and Mentees to learn and work as a team. Artist participants include recent immigrants whose skills are shared in workshops. Alarcón also leads the Cross-Cultural Crafts Program at MAWA bringing together individuals who want to learn traditional crafts from across Turtle Island. In 2014, Alarcón was the Art Engagement Facilitator at Craft Action, responsible for the organization and promotion of a year-round outreach program for Queer Women and creating the Craft Action: 2014 Dyke March Toronto Community Banner Project. Her methodology as an artist is participatory, as she states: "in creating a safe space for collaboration, you speak up, and somehow, others join in."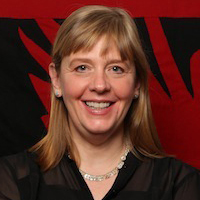 Carolyn Butler-Palmer's research focuses on critically examining how artists and photographers assert, modify, challenge, or deny the idea of the Pacific Northwest. Since 2014, as the Williams Legacy Chair in Modern and Contemporary Arts of the Pacific Northwest, she has lead the Williams Public Oral History Project and designed an art installation at Cool-Aid Community Health Center. Butler-Palmer is also the principal investigator of The PNW Women's Oral History Project database initiative (2016–2017). In addition to publishing several articles about photographer, painter, and carver David Neel's negotiation of the Pacific Northwest from the 1980s to the present, she has focused her curatorial practice on artists and art practices of the Pacific Northwest. Influenced by contemporaneity and post-avant-garde practices of art and curating she has curated several exhibitions at the Legacy Gallery in Victoria including Emerging Through the Fog: Tsa-qwa-supp and Tlehpik – Together (2016) and On Communities and Nations (2012).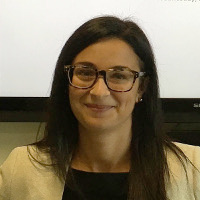 Elizabeth Cavaliere is currently a SSHRC Post-Doctoral Fellow at Queen's University, situated on traditional Anishinaabe and Haudenosaunee Territory, pursuing research on a collection of photographs produced during Treaty 9 negotiations in 1905 and 1906. From 2017 to 2018 she was the Foundation Postdoctoral Fellow at the Gail and Stephen A. Jarislowsky Institute for Studies in Canadian Art where she pursued research focused on pedagogical approaches to Canadian art histories at the undergraduate level. In addition to her interdisciplinary and collaborative research in pedagogical practices, she specializes in Canadian art histories with a focus on photograph and institutional histories. She has writing published in Environmental History, Journal of Canadian Studies, Histoire Sociale/Social History, Imaginations: Journal of Cross-Cultural Image Studies, RACAR: Revue d'art Canadienne/Canadian Art Review, and Journal of Canadian Art History. In 2012 Cavaliere was awarded a Lisette Model/Joseph G. Blum Fellowship in the History of Photography to pursue her research at the National Gallery of Canada. In 2015 her dissertation project was awarded the Michel de la Chenelière Prize by the Montreal Museum of Fine Arts. She received her PhD from the Interuniversity Doctoral Program in Art History at Concordia University in 2016.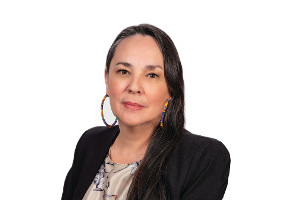 Dana Claxton is an interdisciplinary artist and associate professor in the Department of Art History, Visual Art and Theory at The University of British Columbia, investigating the ongoing impact of colonialism on Aboriginal cultures in North America, primarily through film, video, photography, multi-channel installation and performance art. Her research and practice investigates Indigenous beauty, the socio-political, and the spiritual. Her work has been shown internationally at the Museum of Modern Art in New York, the Walker Art Centre, Sundance Film Festival, Eiteljorg Museum, and the Museum of Contemporary Art in Sydney, Australia. She has won numerous awards including the VIVA Award from the Doris and Jack Shadbolt Foundation (2001) and the Eiteljorg Fellowship from the Eiteljorg Museum (2007). Her work is held in public collections including the Vancouver Art Gallery, National Gallery of Canada, Art Bank of Canada and the Winnipeg Art Gallery.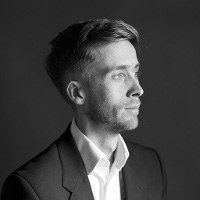 Mark Clintberg is an artist who works in the field of art history. As an Associate Professor in the School of Critical and Creative Studies at the Alberta College of Art and Design his research interests include installation, artists' cinema, sensory design in museums, and queer theory. Twice nominated for the Sobey Art Award, he has published and curated extensively with a particular focus on historical and contemporary iterations in the genre of still life, edible art practices, as well as activist, collaborative themes, including Contingent: Only if Participation Occurs (2014). He has participated in collaborative exhibitions and projects at the Art Gallery of Alberta, the Walter Phillips Gallery, and the Doris McCarthy Gallery. Clintberg is an International Counselor for the V&A Waterfront / Zeit MOCAA Curatorial Training Programme in Cape Town, South Africa.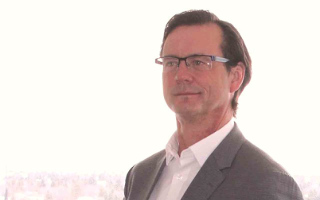 Curtis Collins is Director of the Audain Art Museum. He received his PhD from the department of art history and communication studies at McGill University and has worked as directorcurator at institutions including Fredericton's Beaverbrook Art Gallery and Penticton's Art Gallery of the South Okanagan. He has also worked as an instructor at First Nations University of Canada, University of Lethbridge, and Trent University, and has directed the Yukon School of Visual Arts.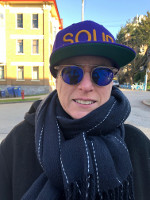 Randy Lee Cutler is an interdisciplinary artist and writer whose practice weaves together themes of collaboration, materiality, science and fiction. She is a co-researcher (with Ingrid Koenig) on a SSHRC Insight funded project, Leaning out of Windows: Art and Physics Collaborations through Aesthetic Transformations (leaningoutofwindows.org) Exhibitions and performances include the Biennale of Sydney 2020 and the Belkin Art Gallery (UBC Outdoor Artwork) among others. She recently published An Elemental Typology an artist book exploring the cultural configurations of minerals in philosophy, mining, science and spirituality. And her essay "All that Glitters ... between Intra-action, Discursive Magic, Mountains and Grief" will be published in Curating Lively Objects: Post-disciplinary museum perspectives, (eds., Lizzie Muller and Caroline Seck Langill, Routledge, 2020). Randy is a professor at Emily Carr University in the Faculty of Art on the unceded Coast Salish territories also known as Vancouver, Canada.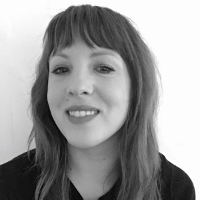 Kari Cwynar is an independent curator, contributor to Artforum, Canadian Art, and Color, and editorial director of C Magazine. Her work focusses on the relationship between modes of communication, language and intent, which she has explored through collaborative exhibitions, events and zines. Currently curator for the Don River Valley Art Program, Cwynar is developing a program of temporary projects along the Lower Don Trail in Toronto. Residencies at Fogo Island Arts, Newfoundland (2016), SOMA, Mexico City (2015), and The Banff Center (2012) have enriched her knowledge of curatorial practice. She is the winner of curatorial awards including the Graham Foundation Grant for Individuals (2015) and the Hnatyshyn Foundation and Fogo Island Arts Curatorial Residency (2014). Her focus on collaborative curatorial practices has led her to work on teams with Rachelle Sawatsky and cheyanne turions at Material Art Fair, Mexico City (2016), and with Kitty Scott at the Musée Nationale des Beaux-Arts du Québec (2012).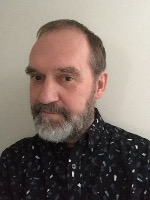 Peter Dykhuis has been the Director/Curator of Dalhousie Art Gallery at Dalhousie University since 2007. Prior to that he was director of the Anna Leonowens Gallery at the Nova Scotia College of Art and Design, and a guest curator for the Art Gallery of Nova Scotia. At the Dalhousie Art Gallery, he has curated geo-politically focussed exhibitions such as Place Markers: Mapping Locations and Probing Boundaries (2012), an exhibition that investigated how artists make or define places of cultural significance through the production of objects and images, and in 2017 organized a suite of five exhibitions that, 100 years later, probed the historical and cultural significance of the Explosion in Halifax Harbour. Dykhuis has published numerous catalogue essays and critical articles, as well as delivering papers at the annual conferences of the College Art Association and the University Art Association of Canada. He has served on the boards of artist-run centers and public galleries, as Chair of the University and College Art Gallery Association of Canada, and as Vice-Chair of the provincial arts council, Arts Nova Scotia.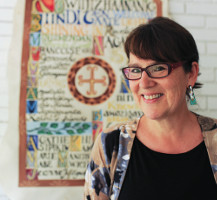 Sherry Farrell Racette is Associate Professor at the Department of Visual Arts, Faculty of Media, Art and Performance, at the University of Regina. She has inspired and guided this workshop with her major contributions to First Nations and Metis history and art history, Indigenous knowledge and pedagogy, collections-based research in museums and curatorial practices, First Nations and Métis traditional arts, issues of representation and self-representation, feminist, Indigenous and creative research methodologies. Her interdisciplinary practice is grounded in story: stories of people, stories that objects tell, painting stories, telling stories and finding stories. She has done extensive work in archives and museum collections with an emphasis on retrieving women's voices and recovering knowledge. She pursued this work in her cross-appointed to the Departments of Native Studies and Women's and Gender Studies at the University of Manitoba. Farrell Racette also had an extensive career in Saskatchewan education, working at SUNTEP Regina (GDI), First Nations University of Canada, and the University of Regina.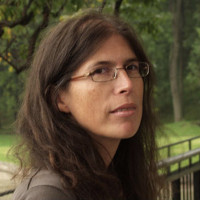 Marie Fraser is a professor of contemporary art and museology, with extensive curatorial experience, and publishing extensively on critical curatorial practices, the way art challenges institutional and exhibition contexts, and on interventional practices. In 2017 she was an invited researcher at the Institut National d'Histoire de l'art in Paris, where she studied new uses of museum collections. In addition to her appointment as Chief Curator of the Musée d'art contemporain de Montréal between 2010 and 2013, she was guest curator at the Musée national des beaux-arts du Québec in 2005-2005, where she organized Raconte-moi / Tell Me in collaboration with the Casino Luxembourg – Forum d'art contemporain, an exhibition questioning the reading and interpretation of art. In 2007 she was guest curator of the 10th edition of Le Mois de la Photo à Montréal where she collaborated with a diverse network of art institutions and artist-run centres.
Cynthia Imogen Hammond is Professor of Art History at Concordia University, Montréal, Canada, where she also directs the award-winning Centre for Oral History and Digital Storytelling. Hammond is an interdisciplinary artist, educator, and historian of the built environment (cynthiahammond.org). In 2014 she founded the Right to the City pedagogical project, which links students and neighbourhoods in place-based learning and community engagement. Her feminist research and creation explores the relationships between women, gender, urban and biological landscapes. She has published one book and numerous essays on art, architecture, gender, and the city.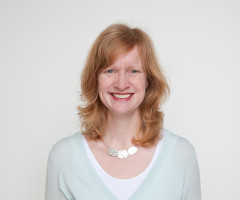 Kristina Huneault's approach to art combines detailed historical research with theoretical questions about identity, difference, and the formation of the self. She has published extensively on subjects as diverse as the triangulation of gender, art and deafness, the visual articulation of First Nations and Settler relations, and the fascination for the natural world. She is a co-founder of the Canadian Women Artists History Initiative, a Concordia-based online project that promotes research on a wide range of historical Canadian women artists through conferences, workshops, and publications. Since 2016 Huneault has been involved with an ongoing project called Art History in Settler-colonial States, which has organized national and international symposia. Huneault brings an informed and practiced interest in the problematic notion of settler subjectivity, especially as it impacts on teaching.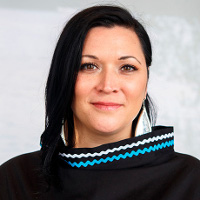 Heather Igloliorte is an Inuk scholar and independent curator who holds the University Research Chair in Indigenous Art History and Community Engagement at Concordia University. She is the Co-Director of the Initiative for Indigenous Futures Cluster in the Milieux Institute for Arts, Culture and Technology with Jason Lewis, working with collaborators and students to explore how Indigenous people are imagining the future of their families and communities. In 2016 she was principal investigator for the SSHRC Connection-funded Theories and Methodologies for Indigenous Art History in North America Symposium, as well as coinvestigator with Julie Nagam on the Insight-funded project Transactive Memory Keepers: Indigenous Public Engagement in Digital New Media Labs and Exhibition. Her teaching and research explore Inuit and other Native North American visual and material culture, circumpolar art studies, performance and media art, the global exhibition of Indigenous arts and culture, and issues of colonization, sovereignty, resistance and resurgence.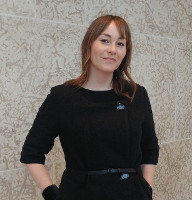 Jaimie Isaac is the Curator of Indigenous and Contemporary Arts at the Winnipeg Art Gallery, an interdisciplinary artist, and member of Sagkeeng First Nation in Treaty 1 Territory. Isaac holds a degree in Art History From University of Winnipeg and a Masters of Arts from the University of British Columbia, with the thesis focus on Decolonizing Curatorial Practice. Exhibitions curated at the Winnipeg Art Gallery are subsist, ᐃ (co-curated) Behind Closed Doors, organic, Insurgence Resurgence (co-curated) and Vernon Ah Kee: cantchant, Boarder X (National tour), We Are On Treaty Land, and Quiyuktchigaewin; Making Good. Isaac co-founded of The Ephemerals Collective, which was long-listed for the 2017 and 2019 Sobey Art Award. Jaimie collaborated with an artistic team on a public sculpture at the Forks called Nimama at South Point path: Niizhoziibean and collaborated on a public art project, Cyclical Motion: Indigenous Art & Placemaking. Jaimie has contributed articles and features for Art + Wonder, C Magazine, Bordercrossings, and essays for exhibition catalogues; Insurgence Resurgence, Boarder X, Close Encounters: The Next 500 Years, and unsacred. Isaac has contributed in collections of writing within The Land We Are Now: Writers and Artists Unsettle the Politics of Reconciliation, West Coast Line 74 and Public 54: Indigenous Art: New Media and the Digital Journal and forthcoming publications. Jaimie was co-faculty for the Wood Land School at Plug In Summer Institute in 2016. She is the Advisory Committee for the Winnipeg Art Gallery, Manitoba Museum and is on the board of directors for Bordercrossings Magazine. Recently, Jaimie received an honouree for Leaders of Tomorrow from the Manitoba Museum 50th Tribute Awards 2020.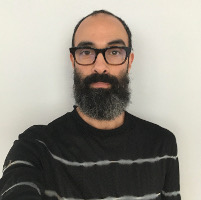 Luis Jacob is an artist based in Toronto whose work destabilizes conventions of viewing, and invites collisions of meaning. Jacob has achieved an international reputation, with his work exhibited at the Museum der Moderne Salzburg, Württembergischer Kunstverein Stuttgart, and the Toronto Biennial of Art (2019); Musée d'art contemporain de Montréal (2018); Museion, Bolzano, Italy (2017); La Biennale de Montréal (2016); Tanya Bonakdar Gallery, New York (2015); Taipei Biennial 2012; Generali Foundation, Vienna (2011); Solomon R. Guggenheim Museum, New York (2010); Hamburg Kunstverein and the Power Plant Contemporary Art Gallery (both 2008); and Documenta12, Kassel (2007). In 2016 he curated the exhibition Form Follows Fiction: Art and Artists in Toronto at the Art Museum at the University of Toronto, with a catalogue co-published with Black Dog Press in 2020.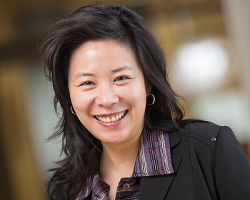 Alice Ming Wai Jim is the Concordia University Research Chair in Ethnocultural Art Histories and founding co-editor of the Journal of Asian Diasporic Visual Cultures and the Americas. An art historian and curator, her research on diasporic art in Canada and contemporary Asian art has generated new dialogues within and between ethnocultural and global art histories, critical race theory, media arts, and curatorial studies. Jim is a member of the College of New Scholars, Artists and Scientists of the Royal Society of Canada and a Board Member of the College Art Association. Jim was a visiting professor for Summer Institute 2019: Future Commons at Tai Kwun Contemporary in Hong Kong and is currently a co-investigator of the new SSHRC Trans-Atlantic Platform and FQRSC-funded project, Worlding Public Cultures. A core scholar of the NYU Global Asia/Pacific Art Exchange (GAX) since 2014, she co-convened GAX 2019 Tiohtiá:ke (Montreal): Asian Indigenous Relations in Contemporary Art.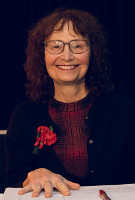 Martha Langford is the research chair and director of the Gail and Stephen A. Jarislowsky Institute for Studies in Canadian Art (2011-present), which is committed to an expanded field of encounters and investigations that properly reflect Canadian history and contemporary society. This project includes her work as editor-in-chief of the Journal of Canadian Art History/Annales d'histoire de l'art canadien and as co-editor, with Sandra Paikowsky, of the McGill- Queen's/Beaverbrook Canadian Foundation Studies in Art History Series (25 volumes). She was principal investigator and co-convenor of Knowledge & Networks I and co-applicant, with principal investigator Johanne Sloan, on one of its substantial outcomes: the multi-year Insightfunded project Networked Art Histories: Assembling Canadian Art, 1960s to the Present. Her edited volume, Narratives Unfolding: National Art Histories in an Unfinished World (MQUP, 2017), is a state-of-the-field survey of theory and methodology. She is currently writing a transnational history of Canadian photography and photographic experience.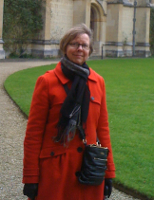 Beverly Lemire is Professor and Henry Marshall Tory Chair in the Department of History & Classics, University of Alberta. She publishes in the areas of material culture, gender, race and fashion, addressing the contested imperial politics of material culture. Her recent volumes include a bottom up examination of early modern globalism: Global Trade and the Transformation of Consumer Cultures. The Material World Remade, c. 1500-1820 (Cambridge University Press, 2018), and a recent co-edited volume titled: Dressing Global Bodies: The Political Power of Dress in World History (Routledge, 2020). A co-edited volume with McGill-Queen's University Press is forthcoming based on a SSHRC- funded collaborative project for which she was PI: www.objectlives.com. Object Lives and Global Histories of Northern North America: Material Culture in Motion, c. 1780-1980 (Montreal & Kingston: McGill-Queen's University Press, January 2021).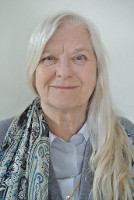 Maureen Matthews has been the Curator of Cultural Anthropology at the Manitoba Museum since 2011. She is a former CBC Radio documentary journalist. She completed a D. Phil. in Social and Cultural Anthropology (2010) at the University of Oxford with a thesis on the attribution of animacy and agency to museum artefacts using both Ojibwe and Anthropological theoretical perspectives. She has won awards for her work at the Manitoba Museum including the Museums' Association of Canada award for Excellence for a new We are all Treaty People exhibit created with the treaty Commission of Manitoba and the Governor General's History alive award and the Association of Tribal archives Libraries and Museums Guardians of Culture Award for Spirit Lines, a northern access schools outreach project involving locally recorded bilingual audio books in Anishinimowin and Ininimowin.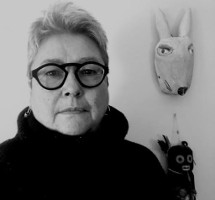 Michelle McGeough is an Indigenous art historian, artist, and curator. As Assistant Professor in the Department of Art History and Visual Art and Theory at the University of British Columbia, McGeough's research interests focus on contemporary and historical Indigenous cultural production and Indigenous non-binary identities and on Indigenous understanding of the erotic through the paintings of Norval Morrisseau. Prior to her appointment to UBC in 2018, she taught museum studies at the Institute of American Indian Art in Santa Fe, New Mexico. McGeough was Curatorial Fellow at I.D.E.A. Center, Colorado College, where she explored the application of Indigenous research methodologies and the incorporation of these ways of knowing into the curation of Indigenous material culture and art. She has also held the position of Assistant Curator at the Wheelwright Museum of the Native American in Santa Fe, New Mexico, and has curated exhibitions at the Indigenous Art Center in Ottawa.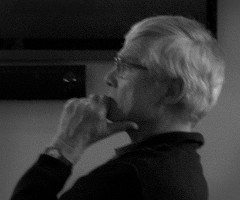 John O'Brian is an art historian, writer and curator. He has organized exhibitions on photography and the nuclear era – Bombhead (Vancouver, 2018), The Nuclear Machine (Copenhagen, 2016), Camera Atomica (Toronto, 2015), After the Flash (London, 2014), Strangelove's Weegee (Vancouver, 2013) – and published twenty books, including Ruthless Hedonism: The American Reception of Matisse and David Milne and the Modern Tradition of Painting as well as Clement Greenberg: The Collected Essays and Criticism, which he edited. He lives in Vancouver and until recently taught at The University of British Columbia.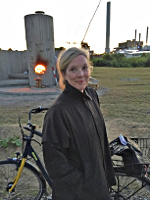 Melanie O'Brian is an independent curator and writer. She was Director/Curator of Simon Fraser University Galleries 2012-2020. She was previously Curator/Head of Programs at The Power Plant Contemporary Art Gallery and Director/Curator at Artspeak. O'Brian has organized exhibitions and offsite projects nationally and internationally, including at the Vancouver Art Gallery, where she was Assistant Curator until 2004. She is the editor of numerous publications including Vancouver Art and Economies (2007) and Judgment and Contemporary Art Criticism (with Jeff Khonsary 2010) and teaches in Vancouver.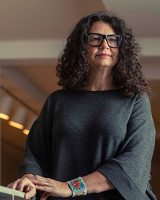 Carmen Robertson (Lakota/Scottish) Canada Research Chair in North American Indigenous Art and Material Culture, Carleton University. Robertson is an internationally recognized specialist in contemporary Canadian Indigenous art history, visual culture, and colonial issues. She was previously department head of Indian Fine Arts and taught Indian Art History at First Nations University. In 2016 she was SSHRC Insight Co-Investigator of Unsettling the Settler Artist, Reframing the Canadian Visual Arts, 1867 to the Present; she also received the University of Regina Humanities Research Fellowship Award for her project Land and Identity: Shaping Art Histories. Robertson sits on the editorial board of the Australian Journal of Indigenous Education and is active in numerous scholarly associations. As an independent curator, working with public collections at the Saskatchewan Arts Board, MacKenzie Art Gallery, and contemporary artists, she has curated exhibitions and written catalogue essays, including co26 curating with Sherry Farrell Racette a national touring exhibition, Clearing a Path: New Ways of Seeing Traditional Indigenous Art (2009).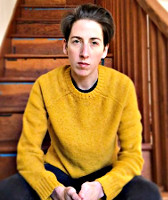 Erin Silver is Assistant Professor, History of Art, Architecture and Visual Culture in Canada in the Department of Art History, Visual Art & Theory at The University of British Columbia. She is the co-editor (with Amelia Jones) of Otherwise: Imagining Queer Feminist Art Histories (Manchester University Press, 2016), co-editor (with taisha paggett) of the winter 2017 issue of C Magazine, "Force," on intersectional feminisms and movement cultures, and the author of the forthcoming Suzy Lake: Life & Work (Art Canada Institute). Silver's writing has appeared in C Magazine, Prefix Photo, Visual Resources, and in the volume Narratives Unfolding: National Art Histories in an Unfinished World (ed. Martha Langford, McGill-Queen's University Press, 2017). She has curated exhibitions at the FOFA Gallery (Concordia), the Canadian Lesbian and Gay Archives (Toronto), and the Doris McCarthy Gallery (University of Toronto at Scarborough). From 2016–2017, she was the Horizon Postdoctoral Fellow in the Histories of Photography in Canada at the Gail and Stephen A. Jarislowsky Institute for Studies in Canadian Art (Concordia).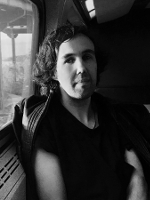 Robin Simpson is a curator and art historian. He is currently Public Programs and Education Coordinator at the Leonard & Bina Ellen Art Gallery at Concordia University and a doctoral student at University of British Columbia. Simpson has worked in both curatorial and administrative capacities at galleries such as the Morris and Helen Belkin Art Gallery at University of British Columbia, Centre des arts actuels Skol in Montreal, EFA Project Space in New York, and the Walter Phillips Gallery at the Banff Centre. He has published extensively on exhibitions and curation in Journal of Canadian Art History, Prefix Photo, and C Magazine. His focus on exhibition programming is collaborative in nature, working to bring artists, academics, and the public into dialogue with each other. Simpson is the recipient of numerous awards including the Ian Wallace Award in Art History, UBC (2014), and The Sylvia Stone Scholarship for the Arts, The Banff Centre (2010).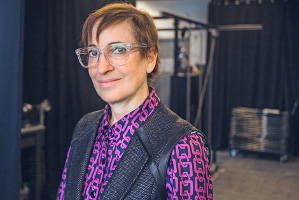 Johanne Sloan is a professor of Art History at Concordia University, whose research has often focused on the intersection of art and cities. She is the editor of the book Urban Enigmas: Montreal, Toronto, and the Problem of Comparing Cities (2006). In 2017, her article "Urban Art Histories (in Canada)," was published in the book Narratives Unfolding: National Art Histories in an Unfinished World, while the article "Detroit, Windsor, and the Art of Mapping Urban Space," appeared in the book Chronotopics: Readings and Writings on a World in Movement. She is the co-editor, with Martha Langford, of a forthcoming book on Montreal and photography.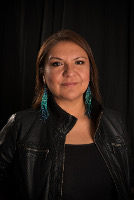 Daina Warren is from the Akamihk (Cree) Nation in Maskwacis (Bear Hills), AB. She was awarded two Canada Council's Aboriginal Curatorial Residencies the first to work with grunt gallery, Vancouver BC (2000-2001) and a second residency at the National Gallery of Canada in Ottawa, Ontario (2010-2011). She has a BFA from the Emily Carr University of Art (ECUAD) and Design (2003) and an MA from UBC (2012). Warren was awarded the 2015 Emily Award from Emily Carr University and was selected as one of six Indigenous women curators as part of the Canada Council for the Arts Delegation to participate in the International First Nations Curators Exchange that took place in Australia (2015), New Zealand (2016), and Canada (2017). Her most recent accomplishment was winning the Hnatyshyn Foundation Award for Curatorial Excellency in 2018. She is currently the Director of Urban Shaman Contemporary Aboriginal Art in Winnipeg, Manitoba.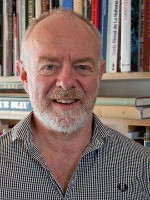 Scott Watson is the Director of the Morris and Helen Belkin Art Gallery and Head and Professor in the Department of Art History, Visual Art and Theory at the University of British Columbia. He is internationally recognized for his curatorial work, scholarship and criticism. His distinctions include the Hnatyshyn Foundation Award for Curatorial Excellence in Contemporary Art (2010) and the Alvin Balkind Award for Creative Curatorship in BC Arts (2008). He has been curating modern and contemporary Vancouver artists for over 30 years, including the recent exhibitions Lalakenis / All Directions: A Journey of Truth and Unity (2016), which documented Kwakwaka'wakw artist Beau Dick's 2014 journey across Canada that culminated in a copper-breaking ceremony on Parliament Hill; Jack Shadbolt: Underpinnings (2009); Exponential Future (2008); Intertidal: Vancouver Art and Artists (2005/06) at the Museum of Contemporary Art in Antwerp; Stan Douglas: Inconsolable Memories (2005/06); and Rebecca Belmore: Fountain (2005) for the Venice Biennale Canadian Pavilion.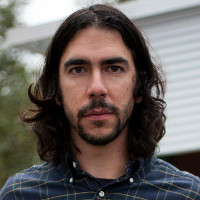 Jordan Wilson is an independent curator, researcher and writer with interests in community collaboration and Indigenous-museum relationships, issues of representation, material culture studies, Indigenous art history, community/oral history, and Indigenous/community-based archaeology. He has trained at the Smithsonian in Washington DC, the University of Tromsø in the Sápmi region of arctic Norway, and most recently at the Indian Arts Research Center at the School for Advanced Research in Santa Fe, New Mexico. He brings international perspectives and collaborative methodologies to the workshop, and the specific case study of a threeinstitution curatorial project in and about Vancouver. Among many awards and prizes, Wilson is the recipient of the Council for Museum Anthropology Michael M. Ames Prize for Innovative Museum Anthropology (2016), the Canada Council Aboriginal Curator in Residence Grant (2016), the Governor General's History Award for Excellence in Museums (2015), and the Western Museums Association Charles Redd Award (2015).
Reporters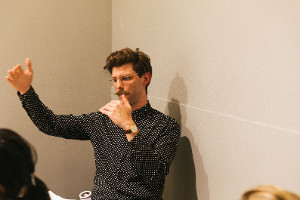 Tobias Ewé is a doctoral researcher at The Department of Art History, Visual Art & Theory, The University of British Columbia, working on how sound artists since the 1960s have explored the aesthetics of listening beyond human finitude. This involves an interdisciplinary exploration of sound studies, inhumanism, speculative philosophy, and the history of exhibiting sound art. Ewé's most recent publication is a book chapter on time and sonic fictions in contemporary media art in the forthcoming Bloomsbury Handbook of Sound Art.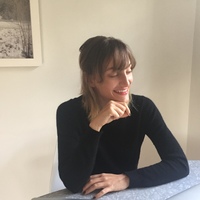 Jessica Law is a PhD candidate in the Department of Art History, Visual Art & Theory at the University of British Columbia (Vancouver). Her research explores the historical and theoretical intersection between artistic production, technology, and economics over the long twentieth century, with a particular emphasis on the rhetoric of 'new' media in modern and contemporary art. Law's most recent publications include: "Drawing a Line: Towards a History of Diagrams" in Drain: Journal of Contemporary Art and Culture (January 2018) and "Marcel Duchamp's Problems and Demonstrations" in the anthology Beyond Given Knowledge: Investigation, Quest and Exploration in Modernism and the Avant-Gardes published by De Gruyter Press (December 2017). Prior to her studies at UBC, Jessica was the Associate Curator at the Kennedy Museum of Art at Ohio University.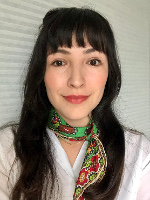 Daniela Perez Montelongo holds degrees from the Institut de Sciences Politiques de Paris (BA), from the Université Paris 1 Panthéon-Sorbonne (MA). and is pursuing her PhD at UBC. Perez Montelongo is interested in the complex relationship between the simultaneously evolving practices of photo documentary, photojournalism and landscape photography as well as their participation in the global circulation of images. Her doctoral research focuses on South African landscape photography, both during and after Apartheid, aiming to provide a critical response to the construction of "African photography" as a category by focusing on the historically specific conditions of the photographic image towards the end of Apartheid, while expanding an analysis of the genre of landscape beyond the medium of photography.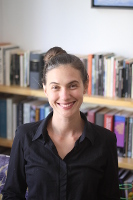 Georgia Phillips-Amos is a PhD candidate at Concordia University, where her work is supervised by Dr. Martha Langford. She is currently researching absurdist praxis in contemporary art. Her writing on art and literature has appeared in Artforum, C Magazine, Canadian Art, BOMB, Border Crossings, The Brooklyn Rail, Frieze, Signal, and The Village Voice. Prior to beginning her PhD Georgia was Co-Director of Publicity at New Directions Publishing in New York City.
Photographer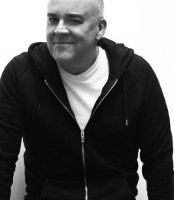 Philippe Guillaume is a photographer, peripatetic artist and art historian. His research and work involve the relationship between walking and photography in contemporary art. His essays have been published in Ciel variable and the Journal of Canadian Studies. His most recent art project will be published in the fall 2020 in Walking's New Movements by Triarchy Press in the UK. He is currently a PhD candidate in the Department of Art History at Concordia University in Montreal and a Doctoral Fellow at the Gail and Stephen A. Jarislowsky Institute for Studies in Canadian Art.