A Room of One's Own and / or Global Networks?
Closing Session
Report completed by Mark Clintberg, Pablo Rodriguez and Sarah Watson
Presenters in this session were Kristina Huneault, Concordia University Research Chair, co-founder of CWAHI, and Alice Ming Wai Jim, Associate Professor, Department of Art History, Concordia University (specialist in global art histories and curatorial studies and an independent curator).
The closing plenary session provided an opportunity for participants to reflect on the significance of networks in their individual and collective projects/work. How can researchers of alternative or non-canonical art histories forge relationships with other scholars? How can the solitary work of the researcher be protected and respected in an academic context that rewards group initiatives and strategic partnerships?
These questions and related issues were addressed by the panelists and in the lively discussion that concluded the day's work.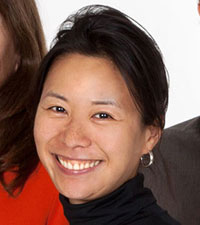 Alice Ming Wai Jim asked how the emerging research areas of Asian Canadian Studies and Asian Canadian Art could be developed and sustained through knowledge networks. Alice Ming Wai Jim opened the session, addressing the marginalization and slow development of Asian Canadian Studies in Canada through a personal story. As a guest at the Sobey Award reception held in conjunction with the Toronto Art Fair's 2012 edition, Focus Asia, Jim noted with dismay, but not surprise, that she was the only Asian attendee. Jim asked how could she "stop walking into these situations?" This question, charged with the experience of isolation and exclusion, implicitly asked those present "how can we stop creating these types of situations?"
Jim argued that the urgent need to develop and support the new field of Asian Canadian Studies has been highlighted by two recent events: a) the Bank of Canada's decision to remove the image of an Asian-looking woman from the new production of one-hundred dollar bills, and b) the recent Maclean's magazine article that questioned whether some Canadian universities had become 'too Asian'.1 With this personal story and current events as a troubling context, Jim asked how the emerging research areas of Asian Canadian Studies and Asian Canadian Art could be developed and sustained through knowledge networks.
Jim explained that since 1998 she and other Asian Canadian researchers have established networks through informal discussions and project-based collaborations. Jim's current proposal for a SSHRC partnership grant, Asian-Canadian Studies: Building Capacities and Networks, is a move to formalize these working relationships and outlines the pressing need for a nation-wide Asian Canadian Studies consortium that would create "in-depth research and teaching around Canadian-Asian diasporic histories and culture, and investigate connections with existing nodes of TransPacific research."
The work of this multi-disciplinary group of researchers, Jim explained, would attempt to address challenges similar to those identified earlier by Sherry Farrell Racette in the field of Aboriginal art history, namely: lack of resources, unstable bases for the dissemination of research and artistic production, and scholarly isolation. In addition, Jim stressed the group's main objective "to rectify the undeveloped state of Asian Canadian Studies within Canada and in relation to scholarship in the United States and the Pacific Rim." Though Jim clearly acknowledged the relevance of the American model of Asian Studies to the emerging field in Canada, she also underlined the necessity for Asian Canadian scholars to extend their work outside of transnational borders and participate in international networks such as the International Network for Diasporic Asian Art Research based in Sydney, Australia. In this move to broaden and extend networks for diasporic scholarship Jim also questioned how it might be possible to both enlarge the global discourse and address research within local contexts.
The SSHRC partnership project, as outlined by Alice Ming Wai Jim, seems to offer the possibility to galvanize the Asian Canadian research community and reach outside of Canadian borders. Jim spoke of the need for scholars of Asian Canadian Studies and Canadian Art to connect and find areas of shared interest. Jim's reference to the College Art Association's (CAA) annual support of New York-based Diasporic Asian Art Network, in the form of a meeting room and forum opportunities at national conferences, makes clear that structures of knowledge production can be initiated and nurtured through simple gestures of invitation. Could the Universities Art Association of Canada (UACC) consider a similar relationship with Jim's Asian Canadian Studies: Building Capacities and Networks group?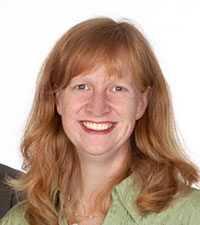 Kristina Huneault: All scholarship is networked … "virtual" networks are composed of that community of scholars past and present "whose writing has most shaped our worldview." Kristina Huneault's eloquent closing presentation addressed the status of the individual in scholarly networks, and provided a fitting counterpoint to Jim's persuasive observations about the importance of collective projects. Drawing on her experience as both a scholar and as cofounder of the Canadian Women Artists History Initiative (CWAHI), Huneault chose to focus on the imperative to participate in networks and on their impact on the more creative aspects of art history.
Huneault set the tone of her presentation by describing how her 'personal work' and her 'CWAHI work' entail very different and sometimes even opposing kinds of energy and thought. The desire to create and to participate in networks can easily coexist with the desire to work in "a room of one's own," but when these desires intersect in the lives of individual scholars their coordination often ends up being less than harmonious. While Huneault thinks that group-driven research is energizing on an interpersonal level, and creates new opportunities and frameworks for knowledge production, she admits that it also demands "an awful lot of organizational work." Fruitful as they may be, network-based modes of research have not led Huneault to what she considers to be her most original or insightful academic production.
It was evident from her remarks that Huneault values a more expansive definition of networks. All scholarship is networked, she affirmed. More traditional forms of scholarship equally involve "virtual" networks. These are networks that exist in our heads; are transmitted through reading, writing, and teaching; and composed of that community of scholars past and present "whose writing has most shaped our worldview."
But Huneault quickly acknowledged that these virtual networks are "not the kind of network that interests granting agencies." As she stated in the morning session (in response to a comment by Mark Cheetham), Huneault is alarmed by the increased use of ranking schemes to assess the value of scholarship in the humanities, and she worries that financial incentives (from granting agencies) to participate in networks could negatively dovetail with this trend.
Because networked and self-driven projects can place opposing demands on individual scholars, Huneault perceives that this "new networked granting era" has, at times, lead scholars into projects that they are not really committed to, and that therefore feel artificial. She asked, "What I'd be interested to know [from the group] is, were the experiences [that resulted from responding to grant incentives] ultimately positive or negative? And in the case that they were positive, what made the difference?"
So how can scholars assess whether the networks they are involved in meet their needs? According to Huneault, their answers will depend largely on the models of creativity that they are working with. Some models emphasize how good scholarship is "fuelled by our own desires, by our own libidinal energies." Other models emphasize how there are "lines of force and energy … that preexist us in the world and that in fact are always leading us to where we are now." For Huneault, it has been the first, and admittedly more Romantic, model of creativity that has given her the sense of being "in the driver's seat" of her own thinking, while for other scholars the second, more rhizomatic model, is equally productive. She concluded, "I hope I'm being clear, I don't think that networking is anti-creativity. I do think, however, that … networking doesn't necessarily foster all modes of [scholarly] creative production," and that it's important to recognize our own situations within this.
The final comments of the day held encouraging signals that the truly vibrant networks that had sprung up between Study Day participants could be maintained.
Sloan followed up Huneault's presentation by discussing the term "network" itself, which she sees "in constant circulation these days," and as something she has in the past resisted, but now sees as very useful. Jim and Huneault, Sloan said, used the idea of networks in distinct ways in their presentations; the former envisioned both a particular community and a future network of practitioners, while the latter had in mind a network of the imagination spawned by the books and other materials we encounter.
In reply to Jim's presentation, Langford said, "I just want to do better. I listen to a presentation like [Alice's] and I'm ashamed that I'm not doing better, that there are not more people of colour in this room …." She added that a meeting of this kind is a "kind of call to order" on this front.
Langford then rephrased and reposed a question from Jim: "why isn't there an Asian Canadian caucus at UACC, or an Asian Canadian study group in Canada. Why isn't there, and what is needed to make it happen?" When pressed, Jim initially responded that Canada and the United States are in very different situations in this respect—particularly because of the influence of multicultural policies in Canada, and the much larger US population to the south.
To assist in further fleshing out this difficult scenario of restrictions and disadvantages for artists who are minorities in Canada, Carla Taunton (NSCAD University) raised a counter-example from her time as a board member and exhibition committee member for an artist-run centre in Kingston, Ontario. The majority of applications for exhibitions in a particular year came from straight white males, which Taunton spotlighted as a problem. She reported that during programming meetings the director simply explained that people of other more diverse backgrounds were just not applying for exhibitions. Taunton pressed the board in return, "Why are they not applying? Because they haven't been supported. You need to reach out as an organization." Returning to Jim's query, she added that it is important to ask why institutions are not supporting groups such as Asian artists through programming.
Thériault replied that this problem is a difficult one to address since its potential solution will vary according to context and political scenario. She noted that students who study art history at UQAM and Concordia University graduate with very different frames of reference and knowledge of different practices, for instance. Langford built on this comment, adding that there are some locales that are warmer to diversity than others. Sloan next flagged that many people at the table do not directly know the network that Jim was referring to, and that this very blind-spot is part of the problem. What models can function, then, to bridge such gaps?
The Aboriginal Curatorial Collective, Igloliorte said, has been significant in bringing Indigenous practices to light and fostering Indigenous studies in Canada. The Collective has grown to be more than 120 members strong since its foundation in 2005. It is well connected with the international community, hosts a biannual conference, and runs a list serve. The ACC "has galvanized our community in a great way," she said. Taunton in turn noted that several artists of colour recently graduating from the Nova Scotia College of Art and Design are creating an advocacy group based on the example of the ACC.
Jim replied by mentioning the "feral curating" strategies of the Toronto-based Feminist Art Gallery (Allyson Mitchell, Deirdre Logue), which its organizers define as "curating undertaken from an activist position." The strategies have helped Jim "to think through how 'race' courses or 'ethnocultural' courses are by definition these cultural wild cards—they are political and emotional ones as well—so the question to borrow from FAG was […] if we can imagine what a feral pedagogy might look like. [A feral pedagogy] that can take on Canadian art history from an activist view."
Langford responded to the presentations of the day by reflecting on her own career history as a "champion" for photography as a curator and writer. She expressed that in her experience advocating for the work of photographers, she saw similar challenges for "a group that wanted in, […] but wanted separate." This was a cautionary tale. The institutionalization of Canadian 'photoland' marked the beginning of its calcification; it's earlier, sometimes fragmentary history was not being acknowledged. "That's what I'm trying to do right now in pulling this Canadian photographic history website together. And where am I getting these ideas? From working with Sherry [Farrell Racette]." 2 This example of the true power of networks in forming new ways to share and shape information seemed an appropriate conclusion for the day.